About Design & Construction Week®
Design & Construction Week (DCW) features the co-location of the NAHB International Builders' Show® (IBS) and the National Kitchen & Bath Association's Kitchen & Bath Industry Show® (KBIS). In 2018, DCW will take place in Orlando, Florida for the fifth annual event, January 9-11. More than 80,000 design and construction professionals will come together for the largest annual gathering of the residential design and construction industry. This synchronization of trade shows and markets will have direct benefits for all those in the design and construction industries.
Show dates
About IBS

The NAHB International Builders' Show® (IBS) is the largest annual light construction show in the world—with miles and miles of the latest and most advanced building products and services together in one location. Discover the latest innovative products with hands-on demonstrations and working models in over 300 building industry categories at the National Association of Home Builders' annual convention. Take advantage of various engaging and interactive learning formats with 130+ education sessions covering 8 industry tracks and learn from top minds to develop your knowledge and improve your business. IBS also features The New American Home®, NAHB's show home, built to showcase the latest technologies and products in the building industry, and The New American Remodeled Home®, featuring a newly renovated home showcasing the latest energy efficiencies and products. Everything you need to boost your business in 2018 awaits you at IBS!
About KBIS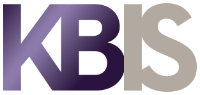 The Kitchen & Bath Industry Show® (KBIS) is North America's premier annual event dedicated to the kitchen and bath industry. Owned by the National Kitchen & Bath Association (NKBA), KBIS is an inspiring, interactive platform that showcases the latest product innovations and trends from over 500 of the leading kitchen and bath brands. KBISNeXT™, located in South Hall of the OCCC, will be a destination for discovering the next ideas in the industry. Here you'll find additional KBIS exhibitors, along with show features including the KBISNeXT™ Stage with inspired programming, Outdoor Pavilion and the Innovative Showroom Awards gallery. Additionally, the NKBA will present a robust learning program holding over 70 Voices from the Industry sessions, many offering CEUs. NKBA's Certification + Design Courses will also be offered before KBIS providing CEUs and NKBA Education Hours. Choose from two-hour courses or a three-hour course on relevant industry topics.