About Design & Construction Week®
Design & Construction Week (DCW) features the co-location of the NAHB International Builders' Show® (IBS) and the National Kitchen & Bath Association's Kitchen & Bath Industry Show® (KBIS). In 2019, DCW will take place in Las Vegas, Nevada for the sixth annual event, February 19-21. More than 85,000 design and construction professionals will come together for the largest annual gathering of the residential design and construction industry. This synchronization of trade shows and markets will have direct benefits for all those in the design and construction industries.
February 19-21 | Las Vegas Convention Center
About IBS

The NAHB International Builders' Show® (IBS) is the largest annual light construction show in the world—with miles and miles of the latest and most advanced building products and services together in one location. Discover the latest innovative products with hands-on demonstrations and working models in over 300 building industry categories at the National Association of Home Builders' annual convention. Take advantage of various engaging and interactive learning formats with 130+ education sessions covering 7 industry tracks, and learn from top minds to develop your knowledge and improve your business. IBS also features The New American Home®, NAHB's show home, built to showcase the latest technologies and products in the building industry, and The New American Remodeled Home™, featuring a newly renovated home showcasing the latest energy efficiencies and products. Everything you need to boost your business in 2019 awaits you at IBS!
About KBIS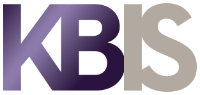 The Kitchen & Bath Industry Show (KBIS) is North America's largest trade show dedicated to all aspects of kitchen and bath design. With the expansive show floor filled with the freshest designs from over 600 leading brands, it is a one-stop shop providing attendees and exhibitors the ultimate destination to network, exchange ideas and build their businesses. The NKBA presents tremendous learning opportunities through the Voices from the Industry (VFTI) Conference, featuring more than 80 speakers representing all segments of the kitchen and bath industry. And hear what's next at the KBISNeXT Stage hosting design experts, celebrity hosts and young professionals all sharing insights into the industry's need-to-know topics. And new for 2019, introducing KBIS Salon! A boutique, new, novel and unique environment showcasing special brands. This new space will feature KBIS Edit curated by Modenus and Design Milk, #DMMTalks Hub, Lightovation and KBIS Debuts.